Business-Email hosting is a standard solution that has a comprehensive set of features ranging from "Branded Interfaces" to "Advanced SPAM filtering". It helps increase the efficiency of an organization through simple yet effective communication. We offer different plans that can provide to anyone from "Small Scale enterprises" to "Corporate customers".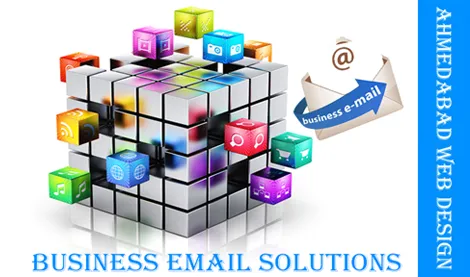 Ahmedabad Web Designing is a projecting Web development entity providing inclusive range of web email solutions. We offer extraordinary web services ranging from booking of the domain to protection of the website after it is launched.
With a simple and active collection of customizable webmail, email association, and message transfer tools in its portfolio, Web designing company in Ahmedabad provides you to the business setups and individuals.